Past Activities
The following events happened earlier: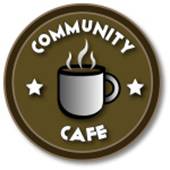 A reminder that the next cafe is on
Saturday 18 March 10am to 12noon

Fairtrade goodies, cakes, preserves, savoury bakes and
Chamberlain Nursery from Newent with their plants
Also books for adults and children
*****
Look forward to seeing you all there for a cuppa and a slice of homemade cake
oOo
Skittles & Ploughmans
Brampton Abbotts Village Hall Saturday 25th February 7.30pm
Bring your own drinks Adults £5 Children £2.50
Contact Pauline or Ray on 01989 763179 for Tickets
Pancake Afternoon
Brampton Abbotts Village Hall Tuesday 28th February 3pm to 5pm
Entry £3 includes a drink pay on the door
oOo
19 November
Brampton Abbotts Village Hall Community Café
10-12 noon.
Enjoy your cup of filter coffee with a slice of delicious homemade cake.
Various stalls - Fairtrade, cakes, savouries, Cobalt Christmas cards, preserves, books and a charity tombola.
All welcome
oOo
MACMILLAN
COFFEE MORNING
Saturday 1st October 2016
1.50 for tea/coffee and cake
10.00 to 12.00
oOo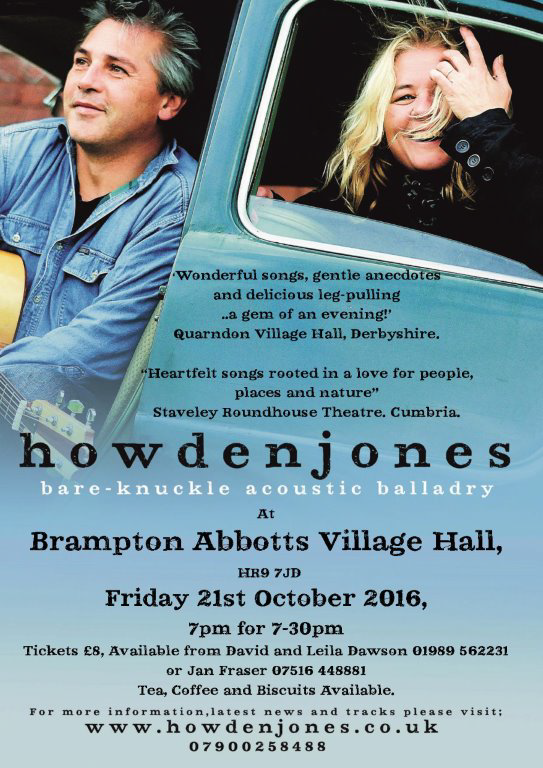 You are invited to Brampton Abbotts Village Hall
Saturday 27th February
Skittles Evening from 7.30 pm
£6.00 per head to include a Ploughman's Supper.
Everyone to bring their own drink.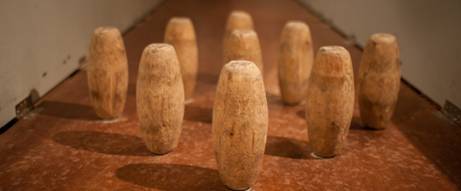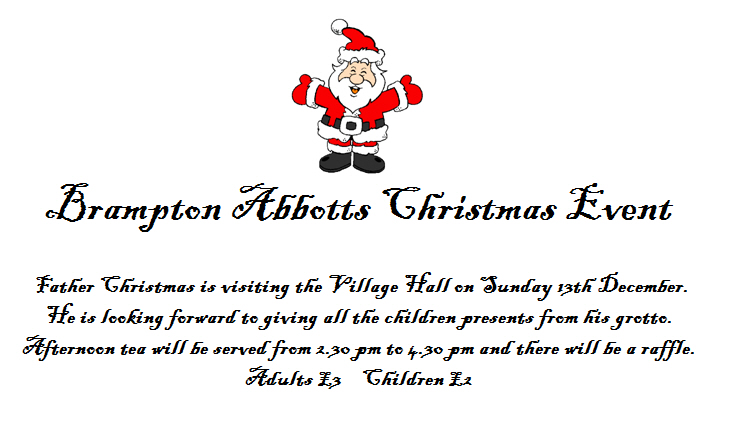 Saturday 21 November 10.00am to 12noon Community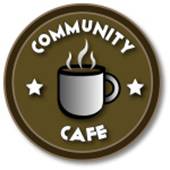 Cafe at Brampton Abbotts Village Hall Come and join us for a delicious cup of Fairtrade coffee or tea and homemade cake and buy from our stalls: bread, cakes, preserves, plants, Fairtrade goodies, jewellery and charity Christmas Cards

oOo
Following the transfer of the parish of Brampton Abbotts into the Benefice of Ross and Walford, a monthly family service will be held in the Village Hall on the third Sunday of the month at 11.15 am. The next service is on Sunday 18th October and everyone will be most welcome.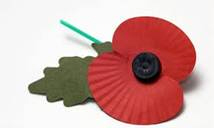 A Remembrance Service has also been arranged for Sunday 8th November at 10.00 am in the Hall.
A reminder of the service next Sunday at 10.00 am in the Village Hall.

oOo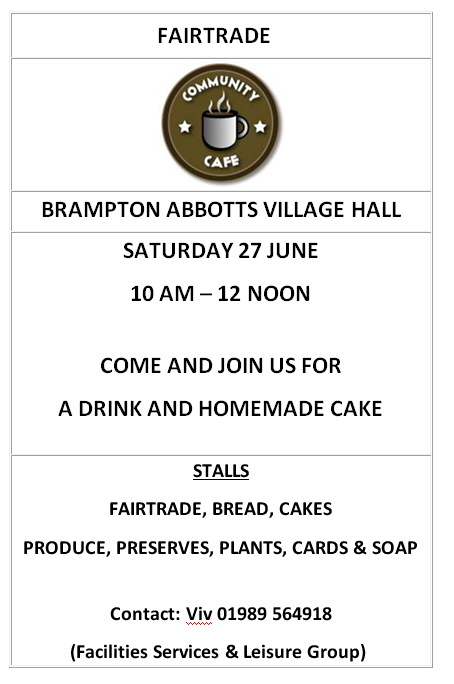 ---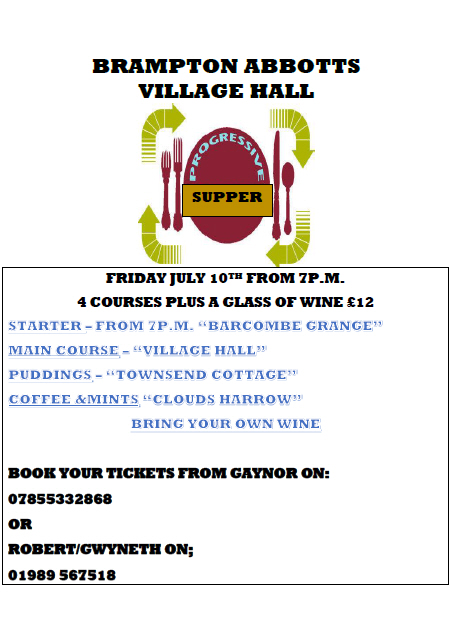 ---
BRAMPTON ABBOTTS VILLAGE HALL FETE
TO COMMEMORATE THE HOME GUARD.
SUNDAY 31 st MAY
DO YOU HAVE ANY 1940'S MEMORABILLIA, IN PARTICULAR, ITEMS RELATING TO THE WAR YEARS OR THE HOME GUARD?
IF SO, WOULD YOU BE PREPARE TO LEND THEM TO THE VILLAGE HALL COMMITTEE, AS PART OF AN EXHIBITION AT THE ABOVE VILLAGE FETE TO CELEBRATE THE ROLE OF THE HOME GUARD IN THE VILLAGE .
IF YOU ARE ABLE TO HELP, PLEASE RING ROBERT LEWIS ON 01989 567518.
---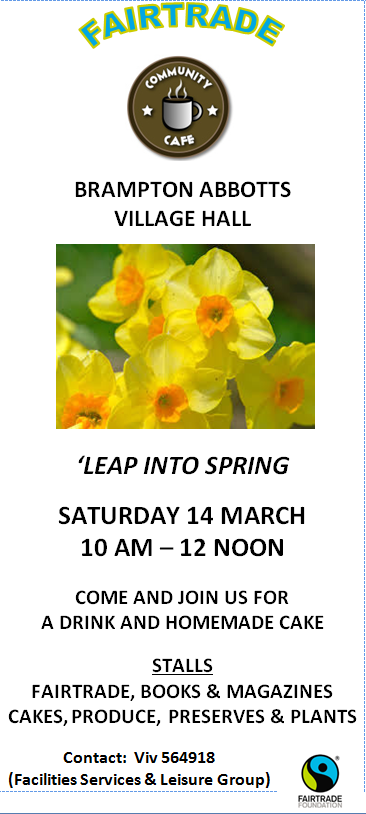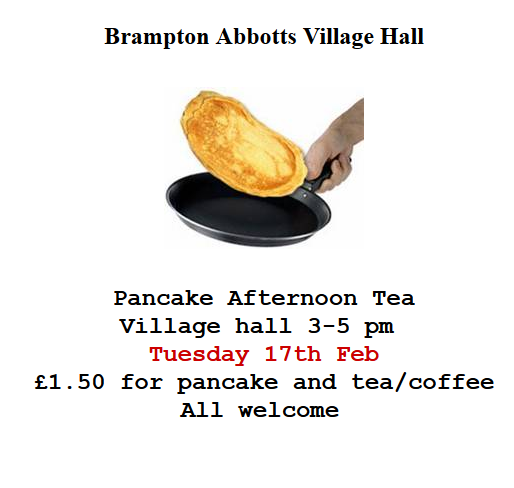 ---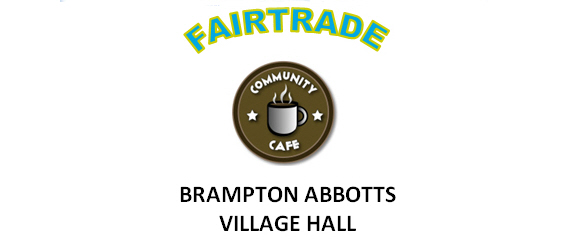 This Saturday, 25th October, 10am to 12 noon
---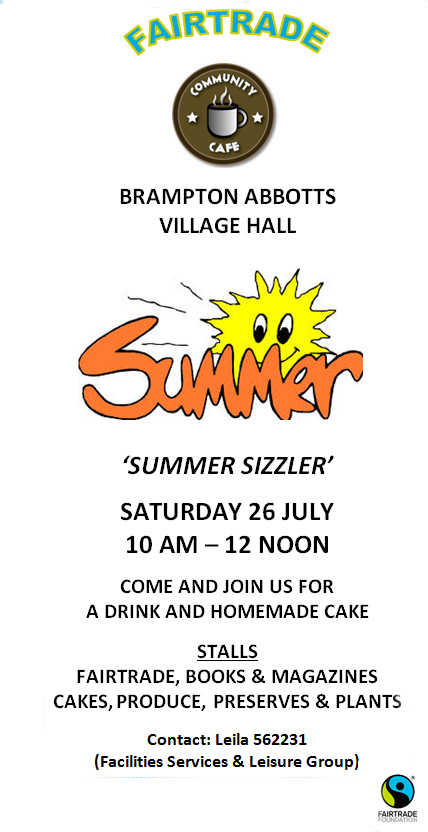 ---
oOo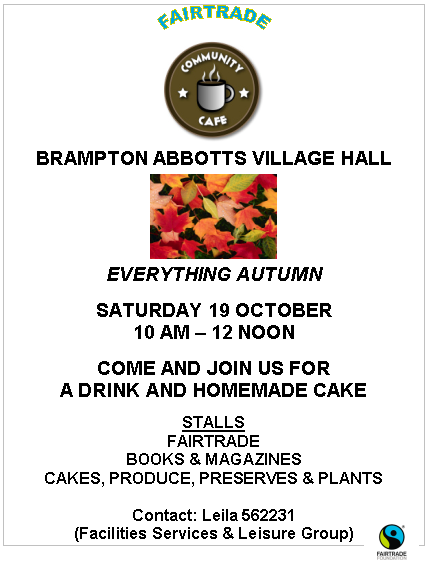 ---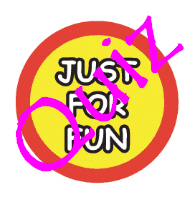 Brampton Abbotts Village Hall
Friday 25 th October 2013
7 for 7.30 Start
Cheese Ploughmans
Bring your own drinks
Teams of 4 - £5 per person
For tickets contact
Gaynor on 07855332868 or John 07786314974
---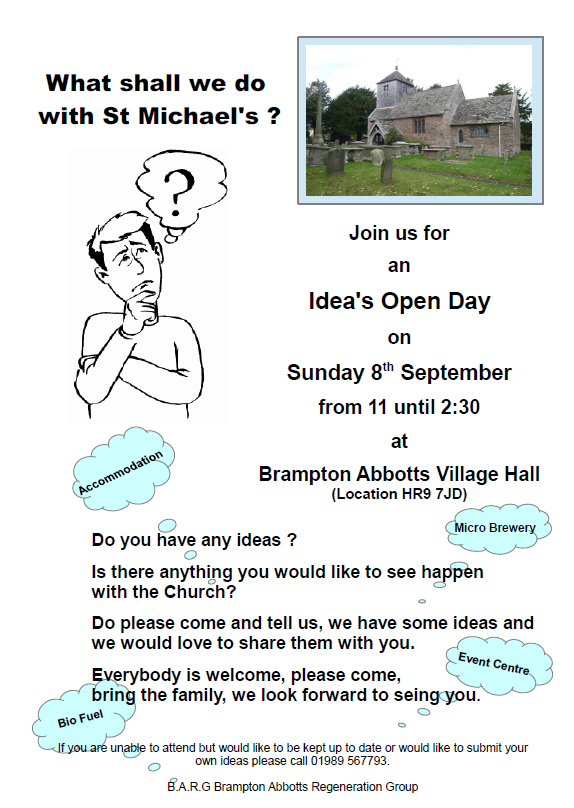 Possibly this?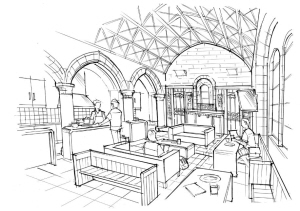 ---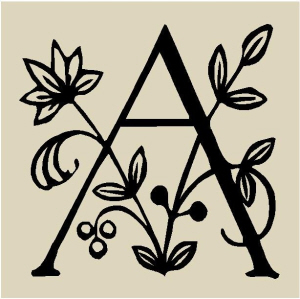 Brampton Abbotts
Arts and Crafts
Brampton Abbotts
Village Hall
HR9 7JE
Saturday 14 th September 2013
11am to 6pm
---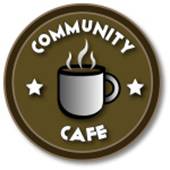 BRAMPTON ABBOTTS
VILLAGE HALL

SATURDAY 27 JULY
10 AM – 12 NOON
COME AND JOIN US FOR
A DRINK AND HOMEMADE CAKE
STALLS
FAIRTRADE
BOOKS & MAGAZINES SWAP
CAKES, PRODUCE & PLANTS

Contact: Leila 562231
(Facilities Services & Leisure Group)
---
Christmas Soup Morning. This raised £182
The contact details for booking the Hall have changed. The new number is 0777 408 1426. Gaynor Thomas is still the Bookings Secretary.

We have a bi-annual Burns Night (see above) which this year will be on Satursday 26th January, 6.30 for 7.00pm start. Our Piper will pipe in the haggis and we then have a 3 course meal for £10 per head. To book tickets, please ring Rosemary on 01989 564003. After the dinner, we will have a Scottish Dancing demonstration and then everyone can join in! It is a really fun evening but tickets do have to be booked. Everyone brings their own wine.
---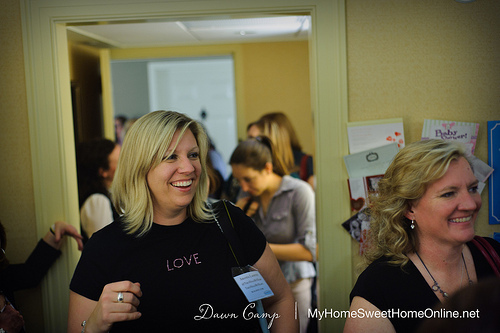 Progressive Supper – Friday 28 th June – starts 7.00pm at Hatchers
(first of 4 venues)
£10.00 per head
For more details & to book, please contact Rosemary on 564003
MENU
Choice of Soups
Poached Salmon with Hollandaise sauce
Variety of homemade Quiches
New Potatoes
Salads etc.
Selection of Puddings
***
Bring your own drinks!
---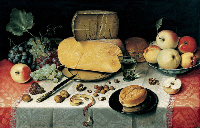 Big Breakfast in Brampton Abbotts Village Hall. Sunday 24th March from 8.30 - 11.30am. Adults £5 and children £3. Please ring 564003 to reserve a place.
---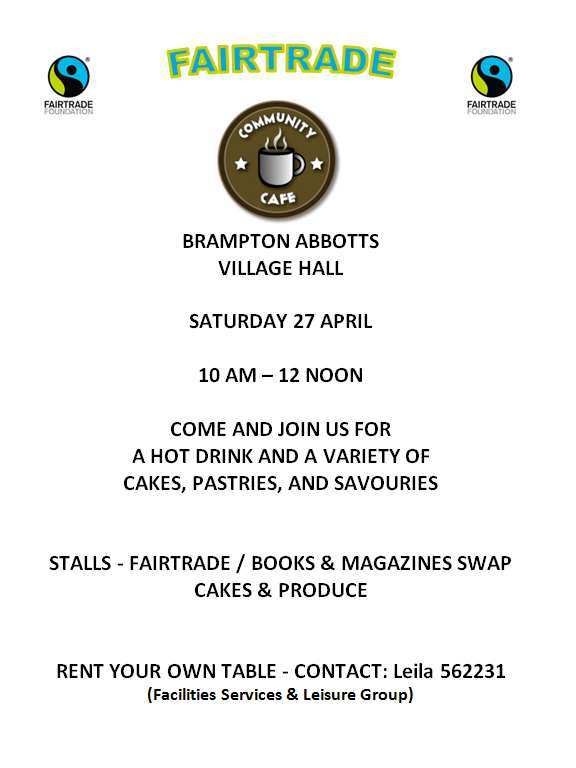 ---
A significant number of residents expressed an interest in a Community Cafe. As a result, a trial event is organised at the Village Hall to take place
on 19th January 2013.
---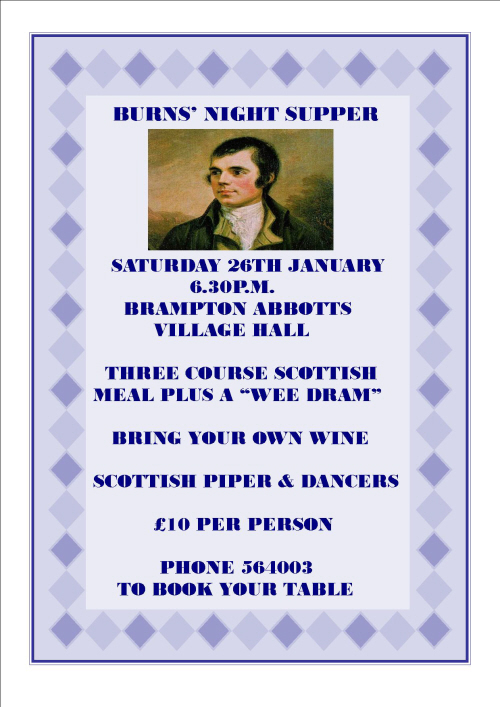 ~
---
BRAMPTON ABBOTTS
VILLAGE HALL

COMMUNITY CAFÉ
SATURDAY 19 JANUARY
9.30 -11.30 AM
COME AND JOIN US FOR
A HOT DRINK AND A VARIETY OF
CAKES, PASTRIES, AND SAVOURIES
FAIR TRADE STALL
BOOK/MAGAZINE STALL
CAKE & PRODUCE STALL
PLEASE COME AND GIVE YOUR SUPPORT
TO THIS LOCAL EVENT

Remembrance Day


There will be a short Service of Remembrance on Saturday 10th November at 10.00 am in Brampton Abbotts Village Hall.
Coffee and biscuits will be served afterwards and everyone is welcome.
~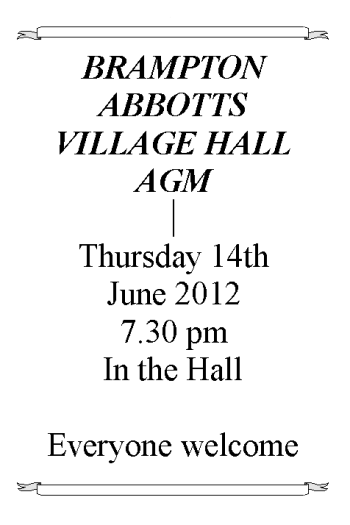 ~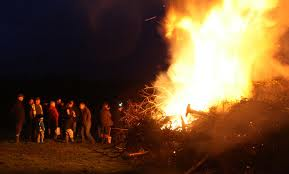 LIGHTING OF THE BEACON.....
at 10pm on 4th June to celebrate Jubilee.
At Overton Farm (with Summer punch and nibbles)
~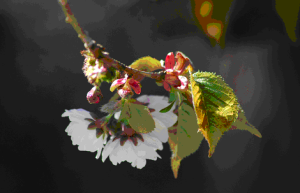 BRAMPTON ABBOTTS
VILLAGE HALL
SPRINGTIME LUNCH
TUESDAY 15 TH MAY
12.30PM
£6 FOR 2 COURSES
Come along and see old friends or make some new ones
ALL WELCOME
PLEASE CALL 564003 OR 07855332868FOR BOOKINGS
~
COME AND JOIN US FOR THE BIG BREAKFAST

BRAMPTON ABBOTTS VILLAGE HALL
SUNDAY 11 MARCH
8.30AM TO 11.00AM
ADULT - £5 CHILD - £3
CALL: 01989 564918 / 07855 332868 FOR TICKETS
~
THE FUTURE OF
ST MICHAEL'S CHURCH
BRAMPTON ABBOTTS
WEDNESDAY 1 FEBRUARY
6.30PM
BRAMPTON ABBOTTS VILLAGE HALL
Advise your thoughts on what should happen to the church
Opportunity to meet representatives from:
Diocese of Hereford
Church Commissioners
Churches Conservation Trust
St Michael's Church, Brampton Abbotts
The Diocese of Hereford, the Church Commissioners and The Churches Conservation Trust have been in discussion as to the future of St Michael's Church, Brampton Abbotts (which closed for regular public worship earlier this year). The Regeneration Taskforce of the Churches Conservation Trust has been asked to assess the potential for additional community use of the building which may help to provide a sustainable future for St Michael's.
We have arranged a meeting to be held on Wednesday 1 February at the Village Hall, Brampton Abbotts, from 18:30-20:00 (a village map is attached for your information). The aim of the meeting is to provide you with the opportunity to meet representatives from the Diocese, the Church Commissioners and The Trust and to provide a forum for discussion as to the future of St Michael's.
This is your chance to let us know your thoughts on what should happen to the church.
I would be grateful if you could share this invite to members of the local community who do not have email access. Please can you confirm your attendance by 13 January 2012 to iassaly@tcct.org.uk or via telephone (020 7213 0680).
If you have any questions about the meeting I'd be happy to discuss these with you on the number/email provided.
Click here for a map of the area and village.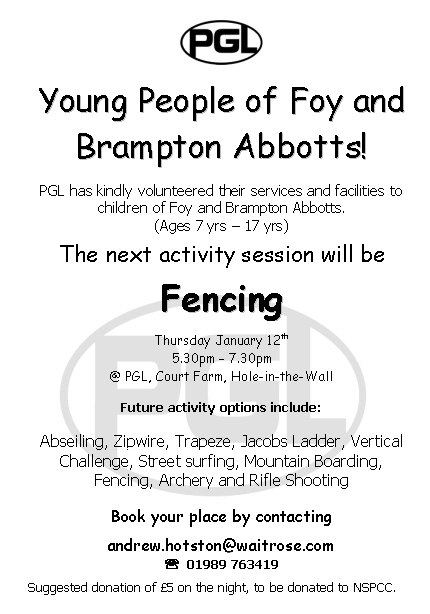 Act of Remembrance and Dedication of the War Memorial 12 November 2011
The Rev. Ann Knight led an act of remembrance and dedication for the War Memorial to its new temporary home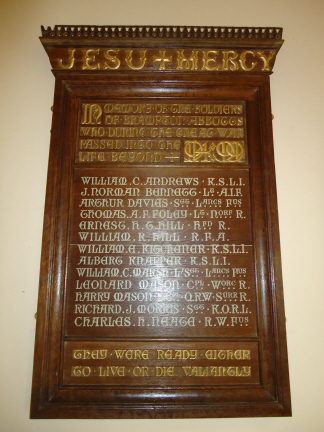 from Brampton Abbotts Church to Brampton Abbotts Village Hall. She thanked Robert Lewis for his work in restoring and relocation.
The dedication included reading the names of those from the parish who gave their lives in the First World War followed by the laying of a wreath and a two minute silence. When you go home, tell them of us and say "for your tomorrow we gave our today"
They shall grow not old as we that are left to grow old: age shall not weary them, nor the years condemn. At the going down of the sun and in the morning we will remember them.
Service of Dedication at Brampton Abbotts Village Hall
Saturday November 12 10am
Short service to dedicate the War Memorial plaque in its temporary new home.
There is an article in Ross Gazette page 15 with full details.
21/10/11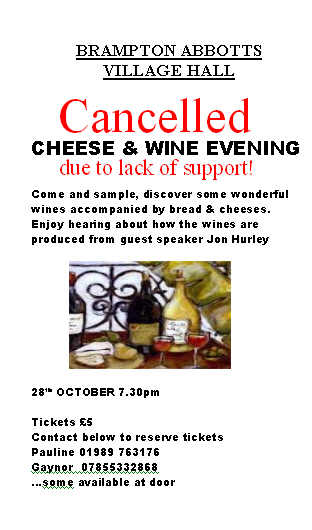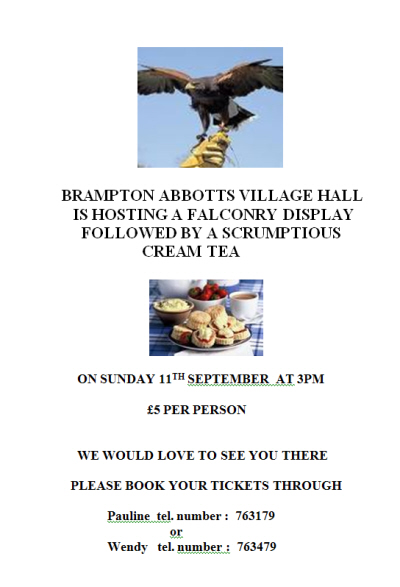 Pancake Day - 8th March 2011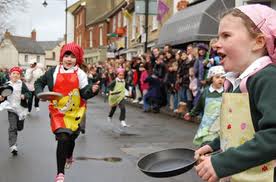 Pancake Day will be celebrated in the Village Hall at Brampton Abbotts on Tuesday 08 March from 2.30pm until 4.30pm. £2.50 for 2 pancakes and tea or coffee.
NEEPS and TATTIES - BURN'S NIGHT 28th January 2011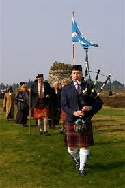 28 January 2011 at 7pm till late Starter/Haggis Neeps and Tatties/Dessert - Bring your own bottle (Tickets £10.00)
Phone 01989 763179 or 01989 763479 for tickets.
Burns Night Celebrations at Brampton Abbotts Village Hall. Sandy Walker (Piper) - Sandy was the Piper in the film 4 Weddings and a Funeral.
Ross Reel Club Scottish Dancers (Dance demonstration then Scottish dancing for everyone to join in)

Brampton Abbotts also have a Tuesday club where scones and coffee are available and sometimes a guest speaker. In January we can supply a list of dates and
speakers.
SOUP and MINCE PIES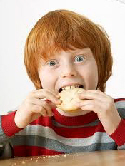 04 December 2010 between 12 noon and 2pm Soup with crusty roll and a mince pie @ £2.50 at Brampton Abbotts Village Hall.
There will also be a cake stall.
Contact Wendy Proctor on on wendlou521@yahoo.co.uk re tickets or phone 01989 763479 28